Was looking around on Google earlier for Morton gear I wasn't familiar with and came across a match programme for a game against FC Metz from 1964: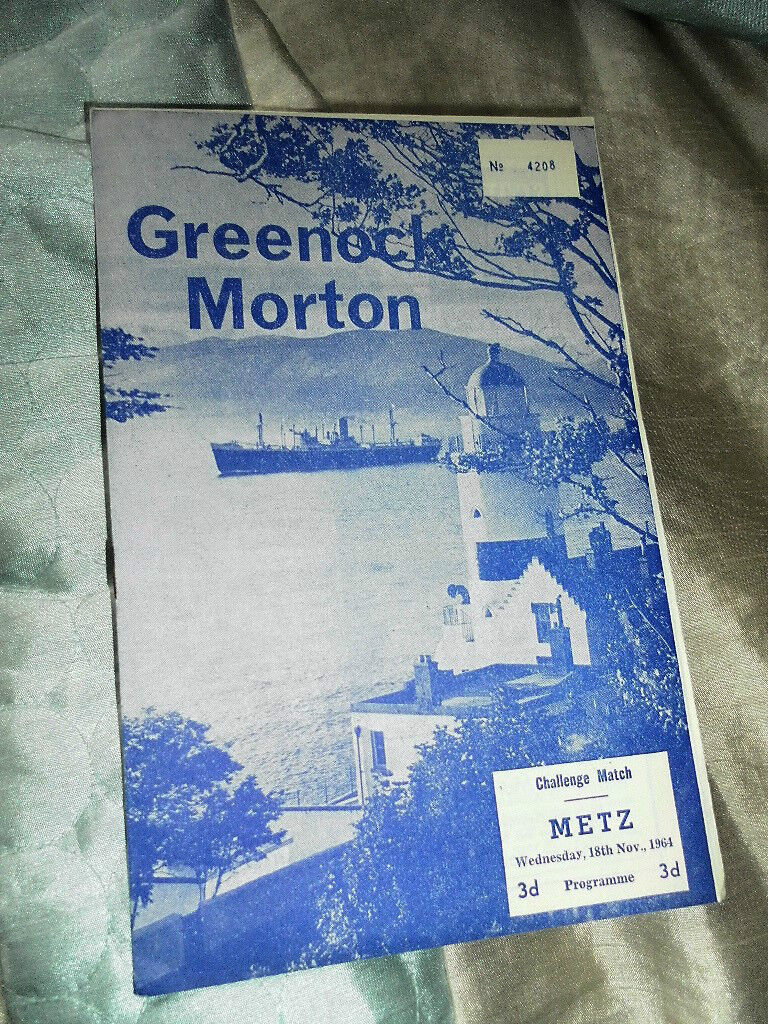 This was, of course, just a friendly (and a mid-season one at that.) Morton were in in the top flight that year, finishing 10th (for reference, Rangers were 5th, Celtic 8th, St. Mirren 15th, and the champions were Kilmarnock, beating Hearts in a heart-stopping goal average finish.) Metz were then - as now - a yo-yo club, but were in the midst of a five-year spell in Ligue 2.
Does anyone know what this game was all about, or why it took place when it did?
And what other friendlies against non-British sides have we had? They're far less common these days, since smaller teams can't afford to travel and bigger ones won't want to faff about with teams like Morton, but we must have had others over the years, not just Metz.