Statement - Morton Club Together Podcast Record
---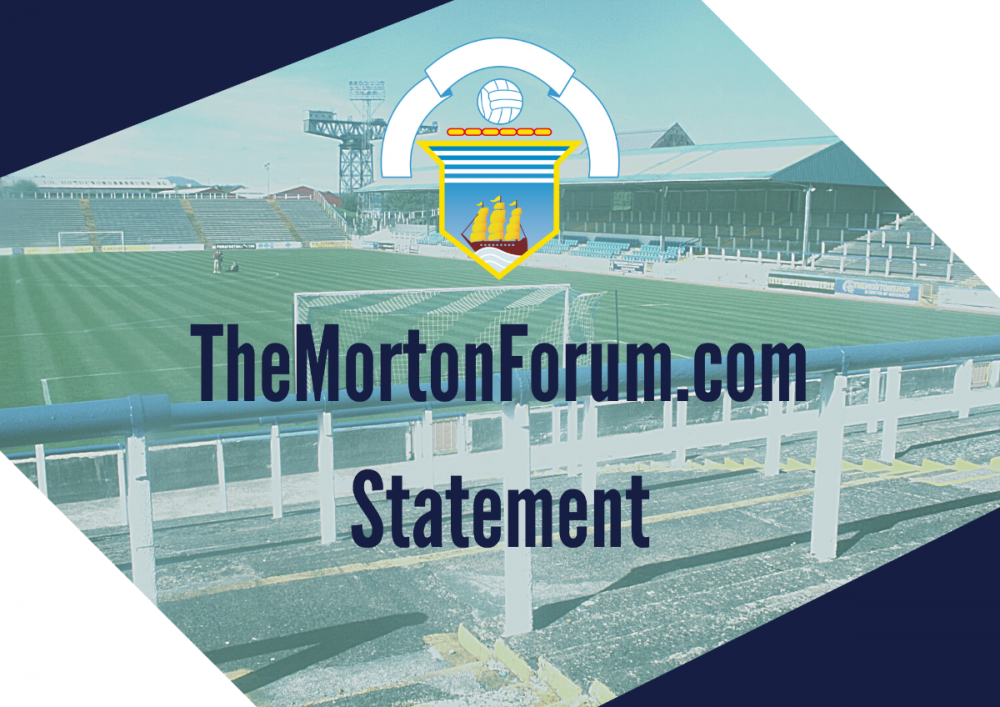 We are disappointed the Just One Cornetto podcast record with Morton Club Together has been cancelled. After we were approached by an MCT director, requesting a slot on the podcast, we agreed to the record on the sole condition that all questions submitted would be answered. MCT agreed to honour this condition a week ago when initial discussions took place.
After spending a considerable amount of time speaking to supporters who submitted questions, collating and structuring the script for the record, we sent this to two MCT representatives to allow them time to conduct their preparation for the record. At around 4pm this afternoon, MCT raised concerns regarding one topic for discussion, the decision-making process the club undertook when allowing the manager to sign a player with previous criminal convictions.
For the absolute avoidance of doubt, we had no questions that interrogated the character of the player, place stress upon the relationship between the player and the club, nor questions that enquired into personal details of the player's circumstances. The questions were aimed at the club director(s) involved in deciding whether this signing was appropriate for the club to make, followed by questions asking why the club have failed to acknowledge concerns already flagged to the club by supporters.
We took reasonable steps to reassure the MCT directors involved that we had no intention of discussing anything that would breach employment law, which was the basis of MCT's concerns. It is my position that the club's frameworks, decision making and refusal to acknowledge fans' concerns can, and should, be discussed without risk of legal repercussions. It's also worth noting that this subject matter was one of the two subjects we received the highest number of questions regarding. Supporters want answers and we wanted to provide MCT the opportunity to relay these answers to the fanbase they represent.  
Given the change in MCT's position at such short notice, withdrawing their acceptance of the sole condition the record was based upon, we felt that it was an appropriate course of action to withdraw from the record. MCT did offer to go ahead with the record without answering any questions on the subject matter in question, but we felt this would fall short of the standards we expected from this record. We're disappointed with tonight's outcome, and would also like to underline that if MCT can meet the initial conditions they agreed to, they are still more than welcome on the podcast.
Morton Club Together were offered the opportunity to produce a quote for this statement, to which they declined.
Thanks, 
Dean.
7