The Morton Disabled Supporters' Association- A Chat With Bryan Purdue…
---

The Morton Disabled Supporters' Association- A Chat With Bryan Purdue…
by Russell Gordon
It's fair to say that there have been a number of welcome developments at Morton in recent months, with the arrival of Dougie Imrie and the team's subsequent improved form that has seen us climb the table to the brink of survival in the Championship with a bit to spare, and hopefully with no need for last season's brinksmanship.
However, one change that has perhaps gone under the radar slightly in comparison has been the formation of the new Morton Disabled Supporters' Association (DSA). The brainchild of Morton's Disability Access Officer Andy Adams and of Bryan Purdue, a well-kent face amongst the Morton support, who has taken on the running of the Association in order to ensure that it is independent from but working with the club.

Morton Manager Dougie Imrie was keen to meet with Bryan to promote the Disabled Supports' Association. (Photo-Gareth Reid)
Bryan was good enough to give me some of his time to discuss the DSA and their hopes going forward- not only for wheelchair users, but also for those with other disabilities.
As with all aspects of life, COVID has had a disruptive impact on the club's attempts to cater as well as possible for their disabled fans and guests, with social distancing requirements meaning that initially the only safe option was for Morton to provide a stream of matches into this season, by which point other fans were freely able to attend games. Given the unprecedented circumstances, it was difficult not to feel a bit of sympathy for Morton, but from an outside observer's point of view, it strikes me as the result of years of neglect from previous regimes.
The streams were a positive for us all whilst locked out of matches last season, but we're uncertain as to the future of them. My own understanding was that they'd be discontinued after this term, but there's been no conformation one way or the other as to whether that will be the case, as clubs haven't been told what they'll be allowed as restrictions ease. Personally, I'd hope that streaming can be provided on a means tested basis, to those out with the UK and for people who have difficulties attending due to age and/or mobility.
Bryan however, was keen to praise the club for the efforts they make to make the experience as positive as possible, but like everything there is room for improvement, especially with Cappielow being such an antiquated stadium. Toilet facilities are limited, and Bryan is currently in discussion with the club in the hope of arriving at a solution to the problem. Hopefully it'll be a case of watch this space with regards to any developments on that front.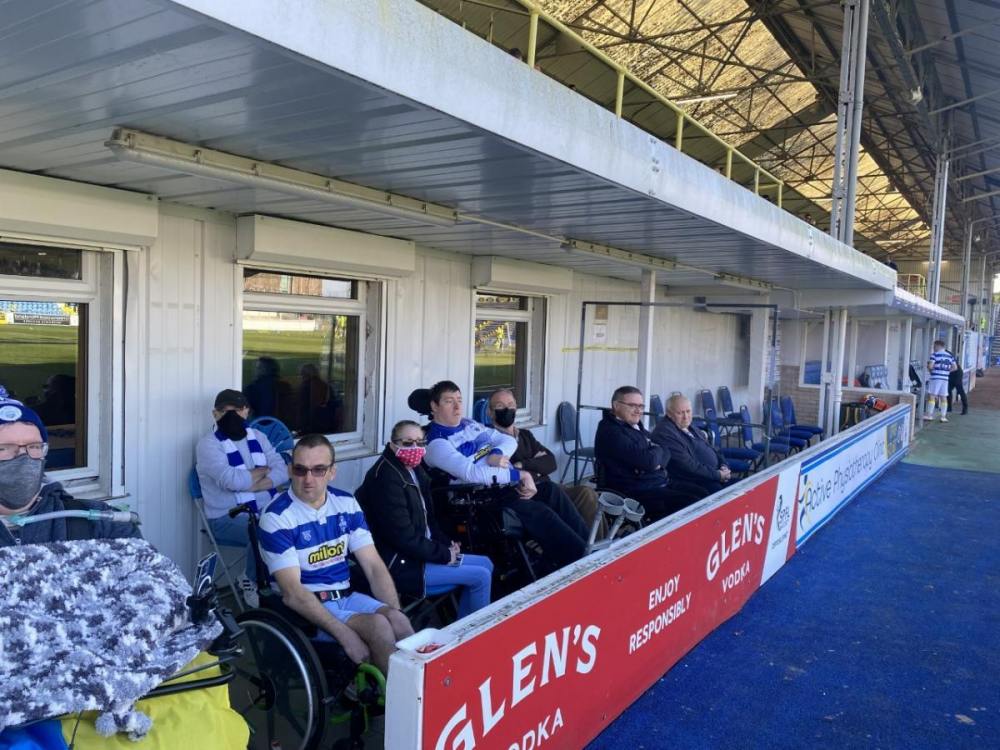 I was keen to hear of what access the disabled fans have to Morton's catering, and again, Bryan praised the club's caterers for taking orders from the disabled section rather than inconveniencing the fans by asking them to join a queue. This though, presents problems that other fans don't have, such as picking when they want to eat or drink, and Bryan suggested that an app allowing the fans to order food at their own convenience would allow the club to provide a better service.
The launch of the DSA conveniently coincided with UEFA's CAFE (Centre for Access to Football in Europe) Week of Football, which was designed to improve awareness of the issues encountered by those with disabilities who enjoy the game, and to break down as many barriers as possible for those with disabilities. There are of course a number of barriers to be broken down, not just in terms of facilities, but also in terms of attitudes, as there have been tales that Bryan was able to relay of stewards at some grounds being insensitive to the needs of fans when carrying vital medical equipment with them on their travels. Football stewards being insensitive to paying customers might be a concept that we're unfamiliar with, but yes, it does happen!
There were clubs however that he was keen to praise that he feels Morton could look towards for help, advice and inspiration in improving their own facilities and practices. Not having had the opportunity to visit too many grounds this season, he was fulsome in his praise for Partick Thistle at Firhill, who used the Main Stand and Aitken Suite to provide disabled facilities. I'm reluctant to give them too much credit for anything, so we'll put it down to being able to enjoy a routine victory and the company of the vocal away support on the evening!
High praise was in plentiful supply for Hamilton Accies, and for the National Stadium's facilities. Hampden's elevated vantage points in the South Stand being the real plus point. He wasn't quite so complimentary about Falkirk, who couldn't be less helpful as we turned up to give them a wee nudge down to League One a few years ago, but at least there's not much chance of visiting them anytime in the near future, so there's a positive.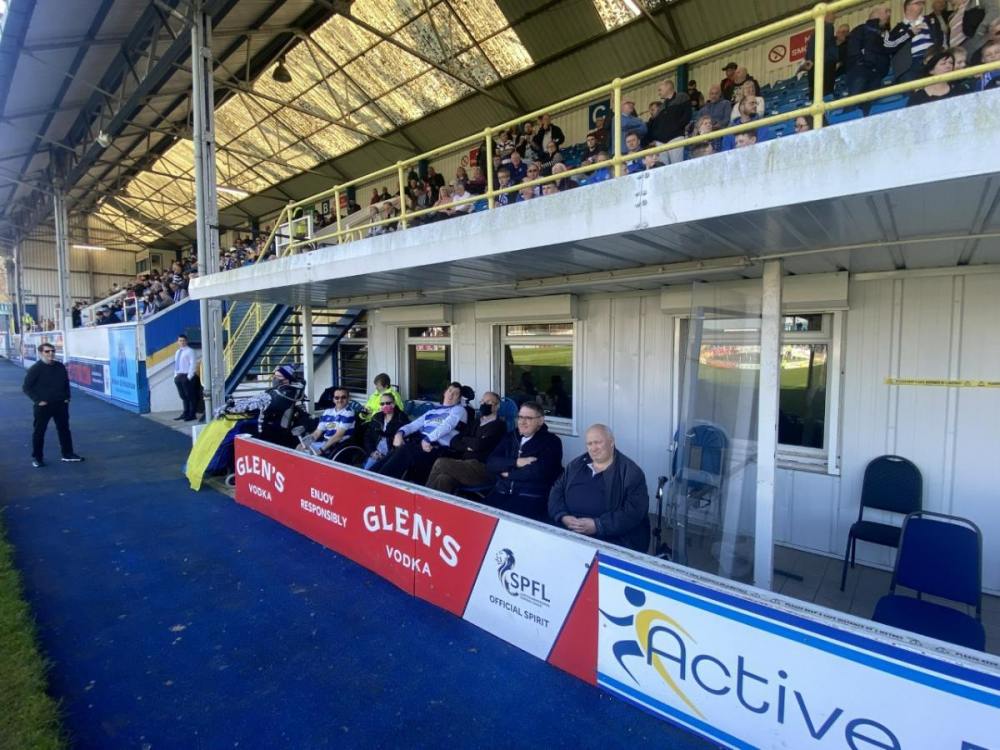 Bryan sees the benchmark for Morton however to be Motherwell, which will come as a surprise to very few given how good their reputation is with almost every aspect of their public relations. 'Well CEO Alan Burrows has already been good enough to chat with him about how much effort Motherwell put into catering for their disabled fans, and with them also being a fan owned club with an aging (although admittedly superior) stadium, provide what Bryan describes as the "gold standard" for all clubs, and particularly ours, to aspire to.
Whilst it's perhaps a long-term goal to achieve such standards, I'm sure we all hope that with the help of Bryan and Andy, the club and MCT can make the service Morton provide for disabled fans something to be proud of!
The Morton Disabled Association can be contacted through the following channels;
Email- mortondsa@gmail.com
Facebook- www.facebook.com/MortonDSA
Instagram- www.instagram.com/morton_dsa/
Twitter- www.twitter.com/Morton_DSA
UEFA's Centre For Access to Football In Europe site can be found at www.cafefootball.eu.
Thanks very much to Brendan McEleny at Morton, who was good enough to provide me with access to the touchline to take the uncredited photographs prior to the recent home match against Ayr United.
2