A wee visit to deepest darkest Fife in the next round. Luckily your new unofficial fan travel officer is here to provide some key advice for the travelling support:
- look out for a known, elderly groomer in the area who has been known to prey on victims such as 'Gordon', a middle aged man from Linwood who hasn't been seen in weeks
- if you see a jakey in their Slazenger tracksuit bottoms lurking around the local Keystore with their scabby greyhound, don't offer to buy them their next half bottle of Thunderbird. Let nature take its course.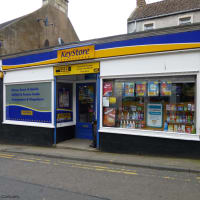 - last but not least enjoy a balanced meal at one of Fife's most prestigious restaurant chains
I'm going to enjoy this cup tie.